... but I did get 2 layouts accomplished today!!!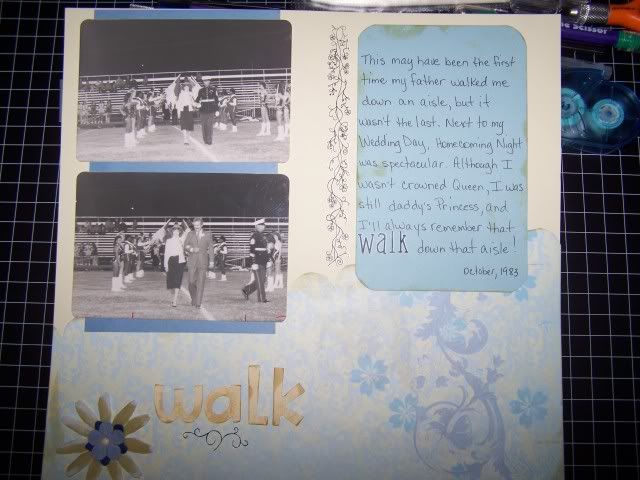 The 2nd one took me awhile, for I painted the puzzle pieces AND I embossed them! Then I used Rubon letters for the Title. FYI: rubons do NOT rub on embossed pieces easily!! Oh my, it was tough and I had some "touch-ups" to make. Anyway. I got 2 done in, oh I don't know, @ 5 hours!! LOL
Catch you guys later...................