This definitely helps!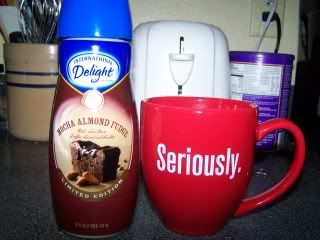 Coffee

AND

chocolate!! OMG! It doesn't get any better. I picked up this creamer at the grocery Saturday. Just trying it out this morning! OMG! What a combination. "Bean"

run

.

FAST

. Go look for it. If you can't find it, let me know ASAP!!! I will send you some! ;-) It's that good!
Just had to post this. This should help me get moving this morning. Got a lot to do!!!
Blog ya later..........................