I just received a wonderful "baby" gift in the mail! NO, I did not have a baby,

although I look as if I could! LOL

Kathy, a.k.a. "Doxymama" sent me a pink collar with "Maggie" in rhinestone letters! Here are some pictures. She really doesn't like "photo ops!"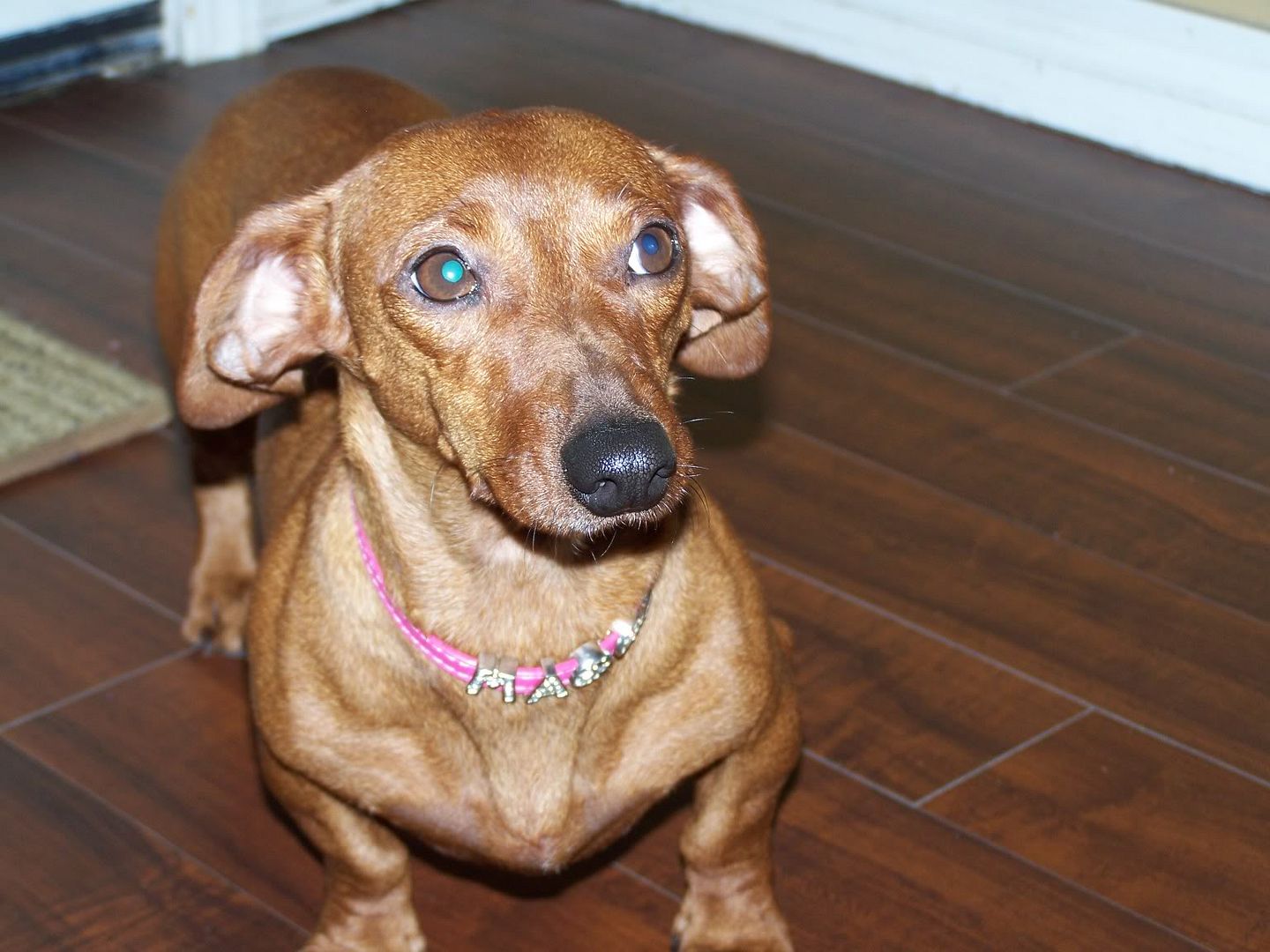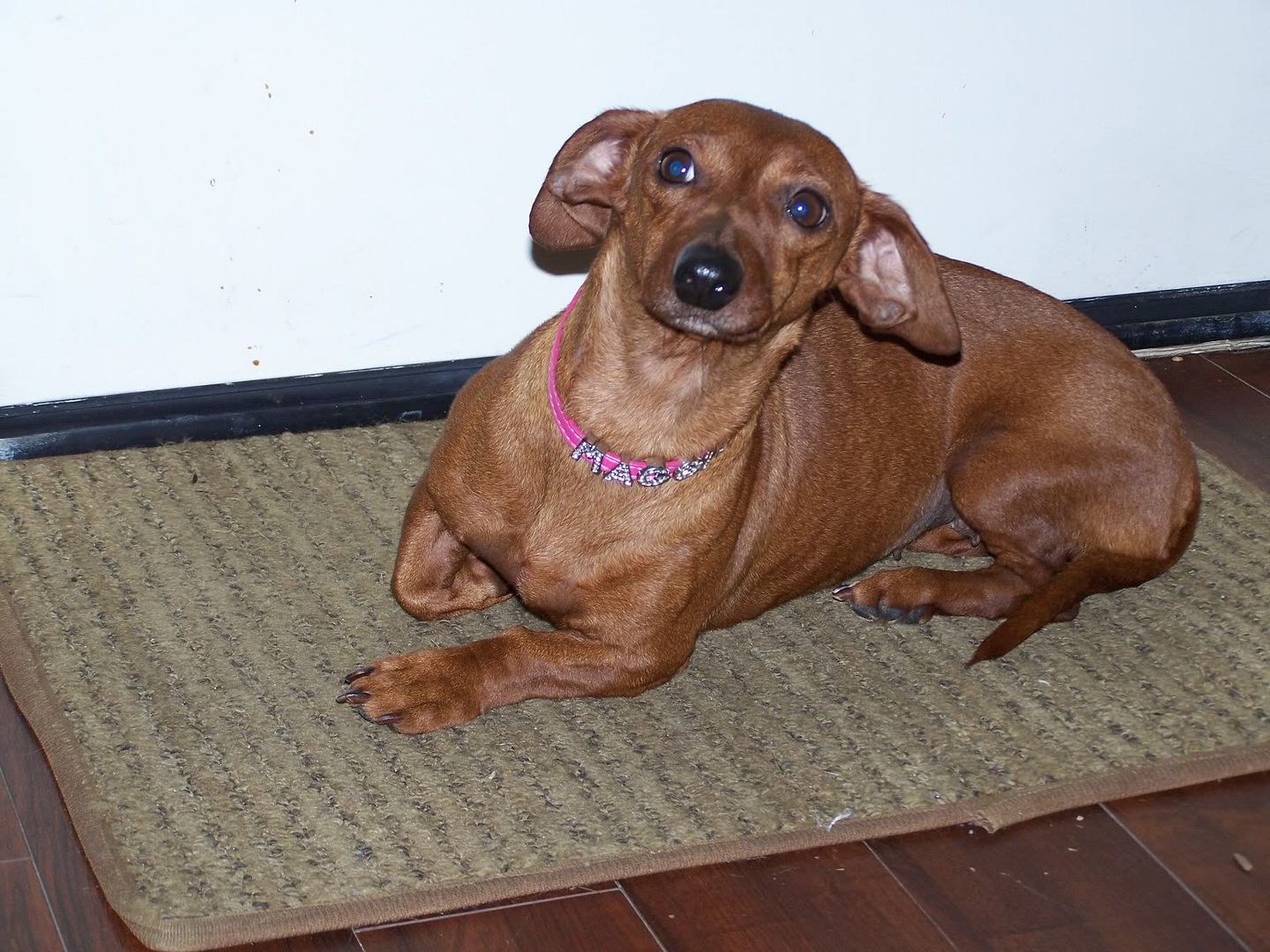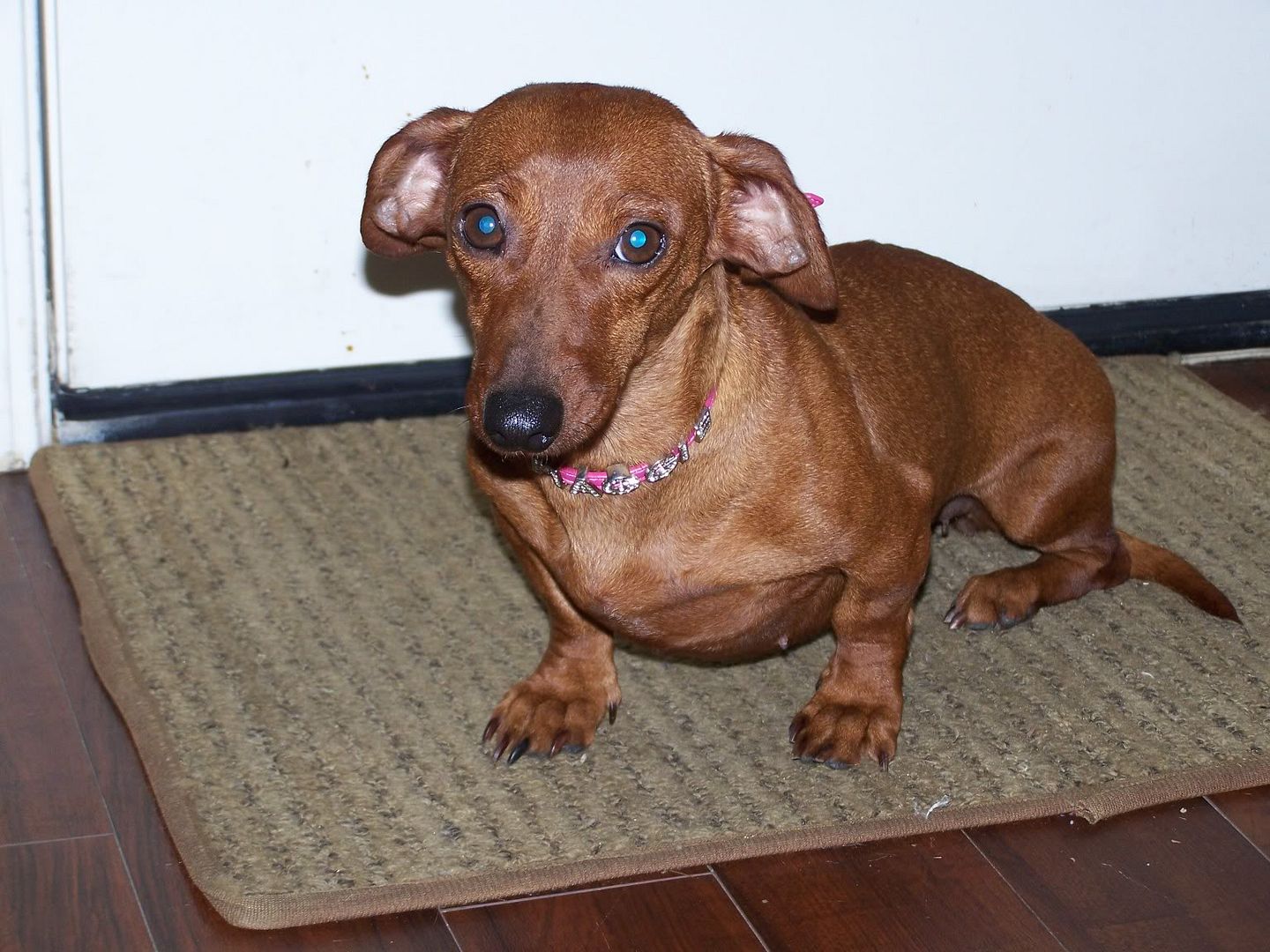 I feel so bad, for I think she was abused! Look at her ears, she always seems so scared. She definitely has put on some weight! Riley loves playing with her and she has come around and even plays back. There is still some jealousy with Riley. Maggie can't lay on the sofa next to me, without Riley being right there! It is too funny!
Well, this is a quick post, for I am fighting with my son about going to swimming! He doesn't want to go, he wants to quit and I'm telling him, it is not an option. He has no extracurricular activities at all and he is very good at swimming! He says it's too hard. I told him, anything worth getting usually is!! Oh well, back to the fight. Blog ya later......