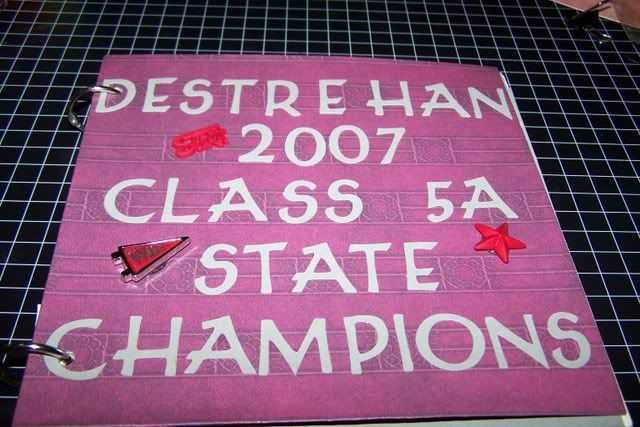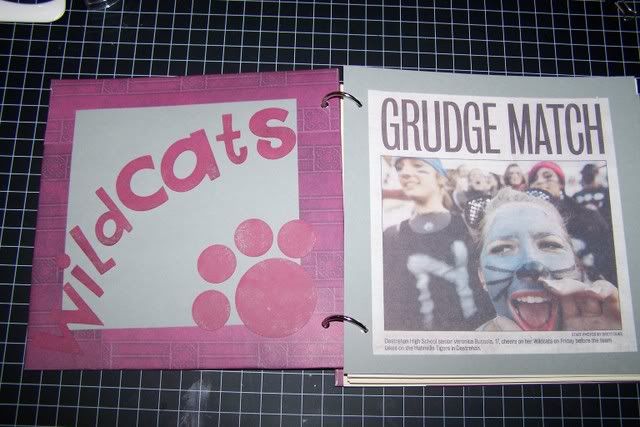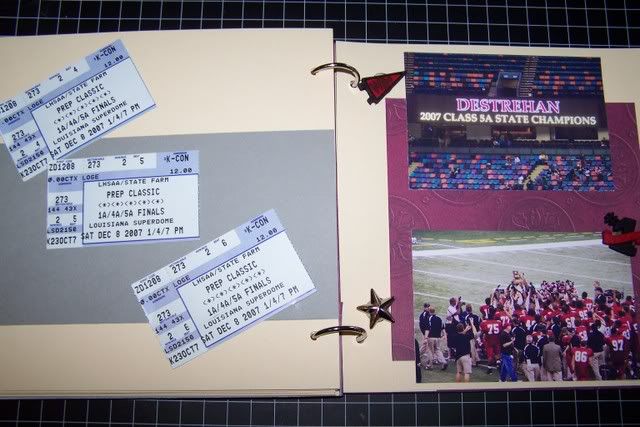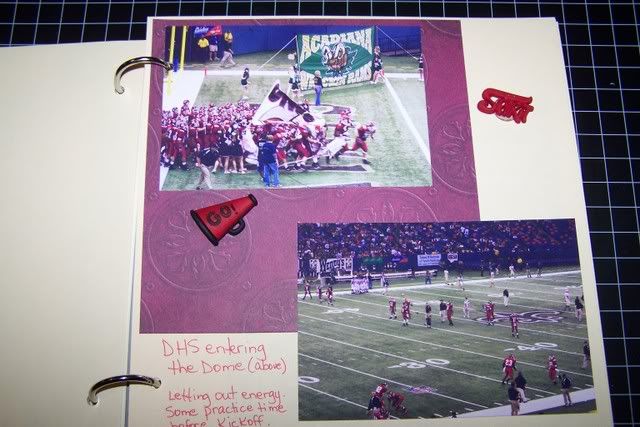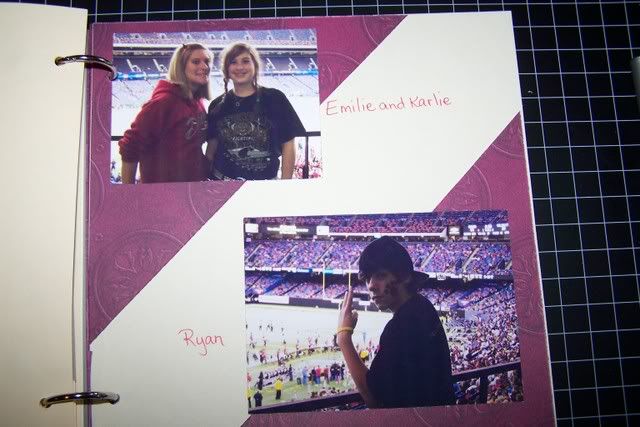 Well, I've been quite busy this weekend. So busy in fact, that I cannot believe it is already Sunday, late afternoon! I completed an 8x8 book of my dd's high school's state championship football game. I have a couple of little embellishments to put on it, but for the most part, it's done. I'm gonna give it to my daughter. I've only posted 5 pics (due to limit at one posting) but I think I will count this as at least 10 pages for the "Dash from your Stash!" It did take me ALL afternoon to make it! LOL I don't think anyone will have a problem with that! ;)
Here is my PAD4M. It is taken from front porch and garden in front of porch. It was such a pretty day, nice and sunny! Well, I gotta stop and go now. Unfortunately, I need to clean and pick up all my "scrap stuff" I've had out all weekend! :( Such a bummer! But, I do want to get all settled before the season finale of "Desperate Housewives!" LOL What can I say? I'm hooked! Have been since day 1!
Hope you all had a great weekend and I'll see ya in the blogs! Blog ya later.......