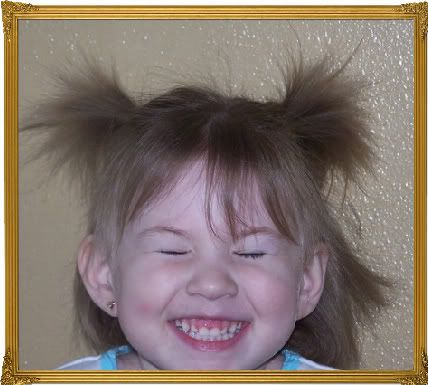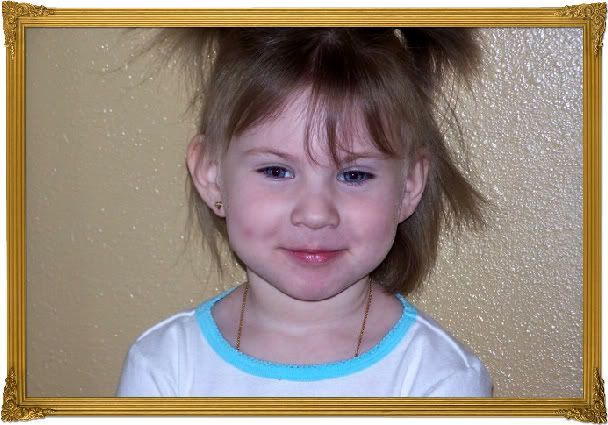 THIS is what I had to face first thing this morning!! Now, what I can say? I mean really. She is a very "goofy" girl! She wanted a "pony" so I decided to see if I could put 2. This was my outcome. What do you think? And yes, what you see is what you get! Her personality is "ALL THAT!" LOL After this, it all went downhill! These "chikens" are definitely moody today. Maybe because it's foggy, cloudy and muggy out. Not going outside today because it rained hard last evening and everything is all wet and there is no sun to dry it! Darn. Would really love for them to exert all this "energy" they have trapped inside them!! Oh well, we'll deal!
Tonight is my Bonco night and I am sooooo looking forward to playing and just getting together with the girls! It's been 2 months since we played for 2 of them had a death in the family. In fact, the Mom won't be there tonight and with good reason (I suppose), she is in Branson with her sister in law and husband! Have FUN Franny!!! See you next month!
It's only Wednesday. It is usually my Volleyball night, but, 1 Wednesday a month gotta miss due to Bonco!! I'll live. Gotta go now, these "chikens" gotta eat lunch soon, I think!? LOL
Blog ya later......